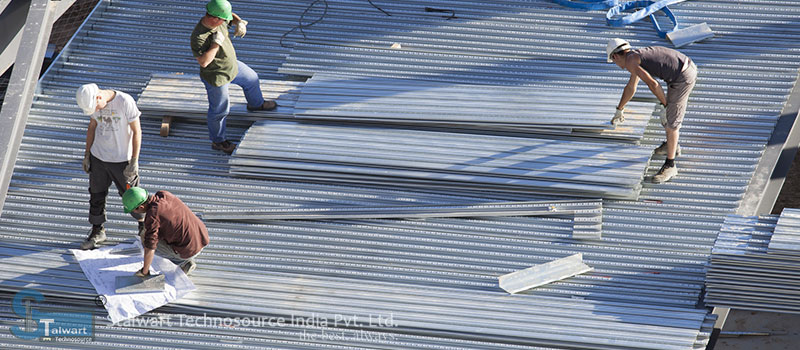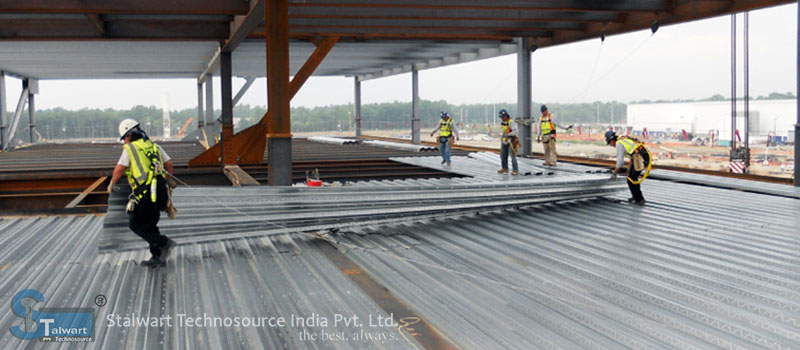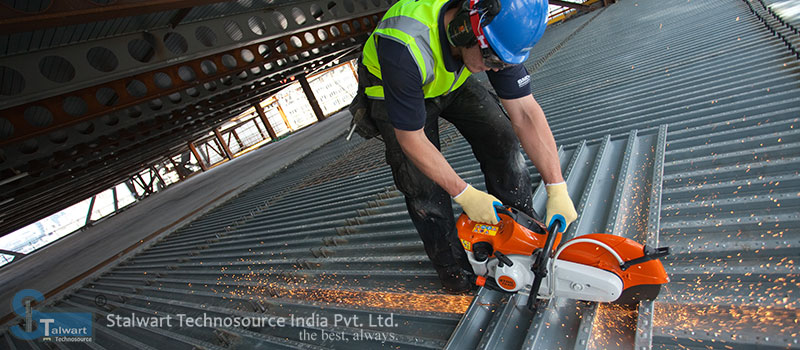 Deck Sheet Installation
•Stalwart Technosource India Pvt Ltd. is one of the largest service providers for the installation of Decking sheets & Cladding Sheets.
•ST has laid more than 5 lacs sq. meter of Decking sheet.
•ST is approved for all major clients including NTPC, Bridge & Roof, Gannon & Dunkley, Gammon India Limited, and L&T.
•ST has an installation capacity of 500 Sq meters on a Per Day basis.
•ST is a leading service provider for Power Plants, Building & Factories.
•ST has an extensively skilled team for the job.
•ST team has a well-trained team to achieve results with optimum security.
•ST provides in-house safety training to its team to ensure safety at the Site.